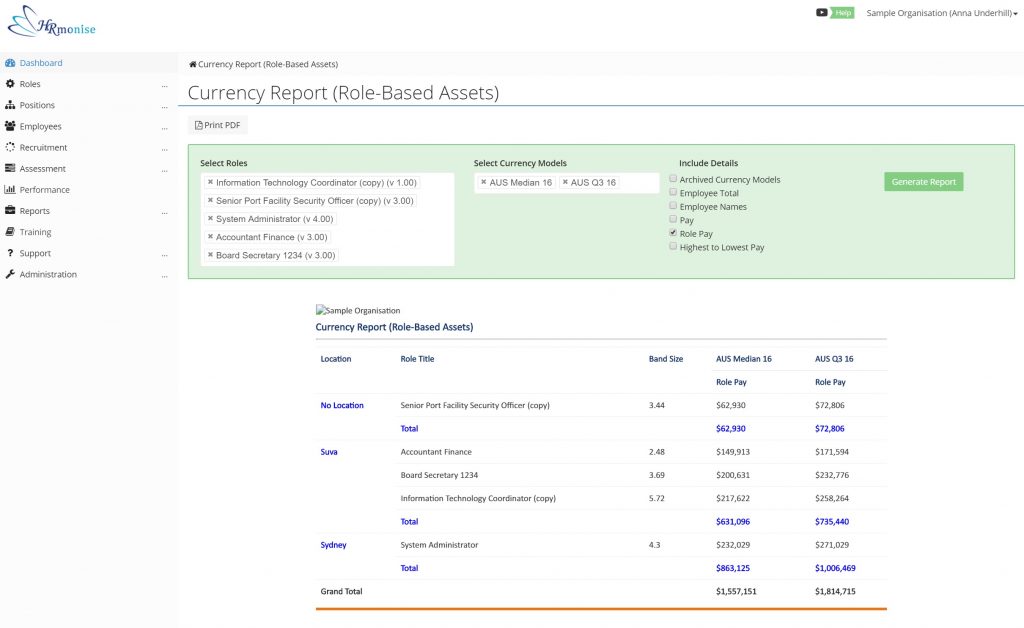 What's HCM?
Human Capital Management [HCM] is based on the concept that an organisation wishes to continue to thrive and improve its performance.In order to achieve performance improvement, the organisation needs to define and quantify what improved performance means to them. In other words, what does success look like next year and the year after and into the future; not just financially but in terms of the expectations of its customers, owners, employees and other key stakeholders.
From a human capital perspective, this is where the performance of their people is critically important. Effective human capital management will improve the organisation's ability to meet both its short-term and long-term objectives.
HRmonise is an integrated Human Capital Management system. It provides the performance metrics to make informed decisions; assisting management to build workforce competence to meet the present and future needs of the organisation through planning, targeted development and appropriate recruitment.
The HRmonise methodology is based on over 20 years HCM consulting experience in a wide range of sectors and diverse organisations. It meets the challenge of managing your people as well, if not better, than your other assets.
HRmonise:- ensuring your people are your most valuable asset.
Model your current and future organisational structure requirements [Organisational Structure]
Monitor how well you are achieving your strategic goals [Performance Management]
Easily design and review all roles in your organisation [Position Descriptions]
Quantify the contribution of each role to the organisation [Role Sizing]
Recruit against the role requirements / specifications [Recruitment and Selection]
Assess staff and tailor staff development to achieve your goals [Gap Analysis / Staff Development]
Analyse talent and develop succession plans [Succession Planning]
Reduce risk through contingency planning
---
Find out more about how we can assist your organisation improve performance through people..