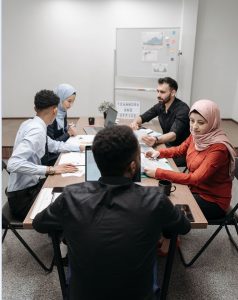 Improving Performance Through People
By using technology and data science, Human Resources is becoming a data-driven part of an organisation. But how can an organisation achieve their strategic goals by establishing and measuring their people?
A number of articles in Human Resources and other HR related magazines talk about the difficulty in measuring the people contribution to the organisation. Typically managers have built a model around traditional measures then tried to find out how the people contribute. For example one article referred to the "three key steps for HR, however the enterprise value map's" first three value areas were: revenue growth; operating margin; and asset efficiency. The only area where people management was captured was in the less well-defined expectations component of the value map.
The key is to integrate the people measures; clearly articulating what is needed to achieve the strategic goals and then regularly measuring and monitoring the actual achievement. Until we truly integrate the people assets/resources into the business management model it will be difficult for HR executives to be able to say they are earning their keep as a true contributor to the success of the organisation. This may require the redefining of the HR function, so there is a clear and definable link between what HR contributes and the success of the organisation.
Human Capital, as assets to your organisation, should have similar measures to those in the value map. HR should be growing with the business, a position profiled today should have a higher competency profile than the same position profiled three or four years before. HRmonise lets you monitor this people growth using outcome-based competencies.
Opportunities for the identification of gaps and the development of individuals will be highlighted when Human Resources is a data-driven part of the organisation:
Competency gaps against the position requirements will be identified during the recruitment and/or promotion process; and,
The performance management system, which is the driver for continuous improvement, will highlight areas for improvement.
The subsequent development will be aligned with the strategic goals and objectives of the organisation.
For the HR and executives, viewing the workforce as a strategic asset and investing in customised talent development strategies requires brave leadership across the entire organisation. To quantitatively measure the contribution of their people, HR and the executives require sound metrics. HRmonise provides these people and performance metrics; ensuring both HR and executives have the data on which to base critical and informed decision making.

Find out more about how we can assist your organisation improve performance through people..